[img]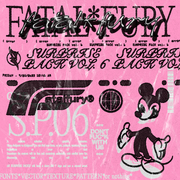 [/img]
A random selection of graphic resources.
From designers to designers! You can find new fonts, or not, patterns, texturers, images, inspirations or none of that!
Sometimes the content will be free and sometimes unlockable with credits! have fun discovering what you will find!
All SURPRISE PACKS will have a short life! 7 days and not a second more!
DOWNLOAD