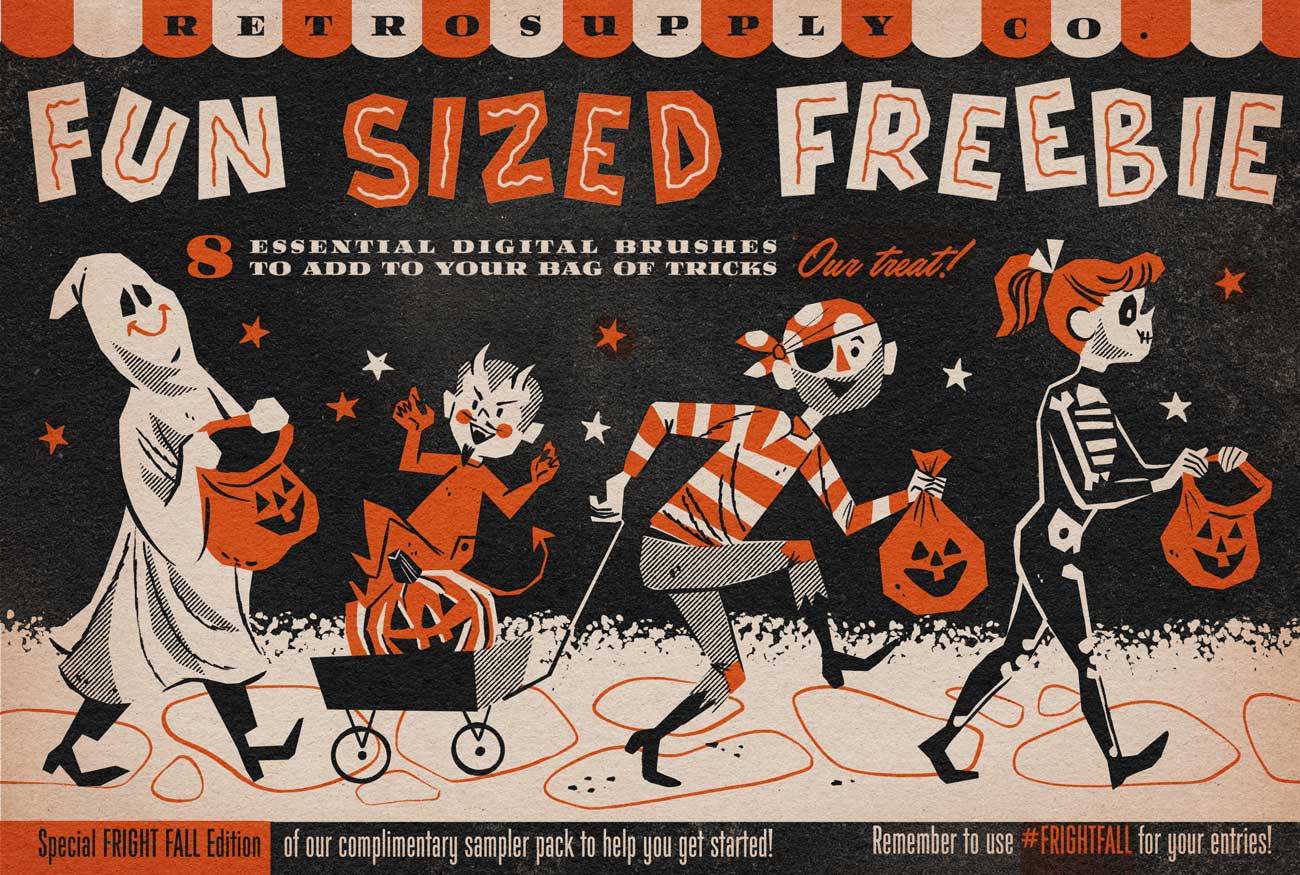 Below you'll find 8 brushes for your illustrations. Each brush was hand-picked from our best-selling brush packs from the RetroSupply shop.
What is included:
RAMEN BRUSH: Inspired by the classic dip pens used by comic artists of the 1950s - 1970s.

STANDARD PENCIL: A perfect all around HB pencil for sketching and shading.

HALFTONE LINES: Halftone lines for a offset printing effect with a 20% density.

CARBON TAB: Gritty charcoal brush for shading, depth, and texture.

JUMBO MARKER: Just like the one that's been sitting in your junk drawer for 10 years.

DRY BRUSH: A bold dry brush for texture, grit, and heavy shading.

INK FLAKE: A sign of a poor condition comic but a fun touch on your art work.

PAPER SCUFF: Subtle worn texture pulled from ink being rubbed off a Mad magazine cover.

[BONUS] CLASSIC COMIC PAPER TEXTURE
Get real aged comic book paper. Scan it. Enhance. Tear the pixels apart. Now reassemble as a classic analog paper texture to use in your work. This isn't your typical .jpg paper texture. Paper textures on God Mode.