Use the vastest collection of marker elements in the world of graphic design and let your designs beat every other right off. Packed with over 1000 pieces, there are all sorts of elements found here. Hyperpix's marker texture super-package includes multiple items of hand-drawn circles, boxes, ticks, scribbles, hearts, swirls, arrows, stars, crosses, lines, and the like.
Preview:
https://hyperpix.net/graphics/hyper-marker/
Download from Terabox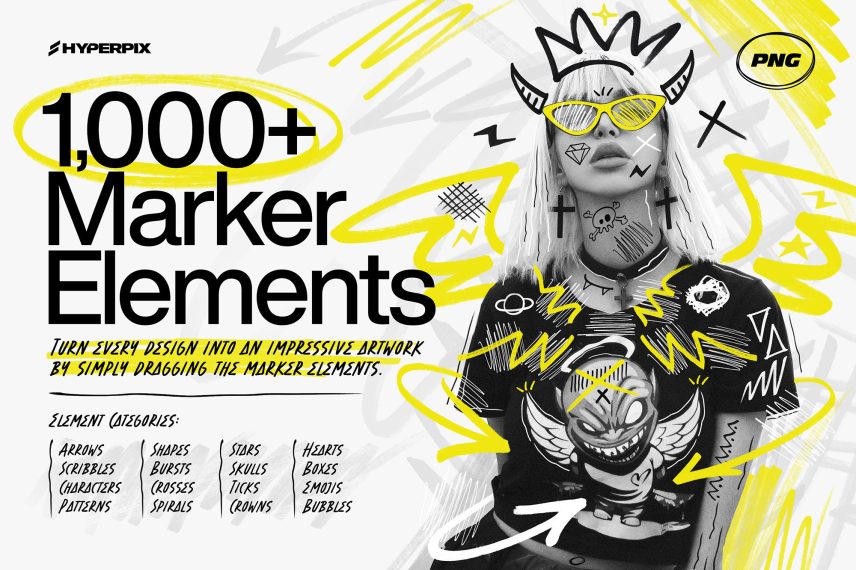 This hidden content has been reported as still working 0 times this month.
1 times in total