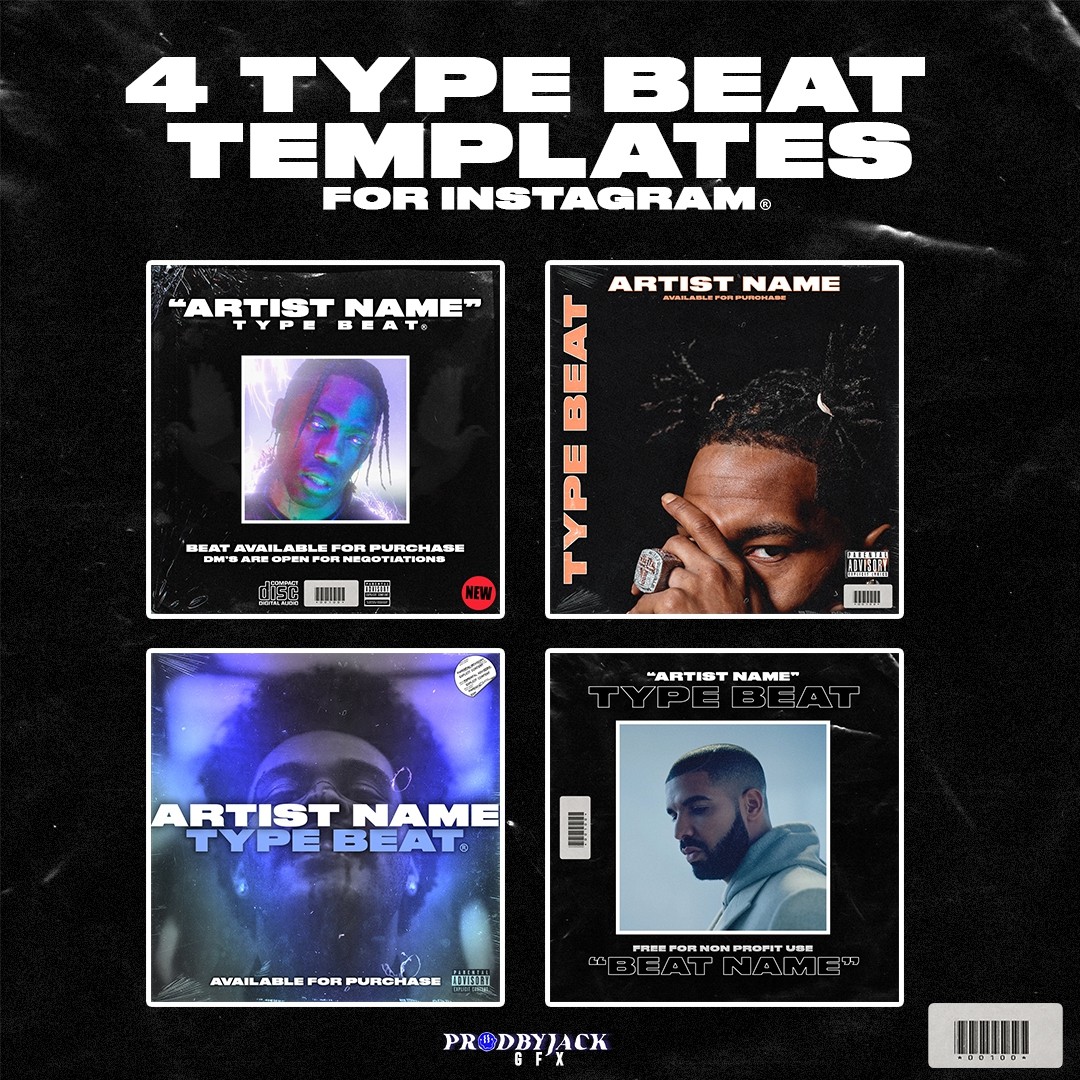 ProdbyJack Type Beat Template Pack for Instagram
Included with this kit are 4 type beat templates designed for promoting your beats over instagram. Each template comes with a demo and PSD included (for photoshop) there is also a tutorial video made by me to show you how to make the most out of all the templates.
Each of these templates will help you get more recognition from potential customers or fellow producers, have a more professional look and give your beats the look they deserve. 
Each template is fully customisable, you can change the images/fonts/layout/colours anything to make your template unique to your brand.
___
https://sellfy.com/prodbyjack/p/5tnvuw/
___
**You MUST have Photoshop to use this product, if you do not have it get it. I can not offer refunds based on you not being able to use the product for this reason.**